Tampa Bay Buccaneers' Arians: "I Can't Be More Prouder Of Our Guys"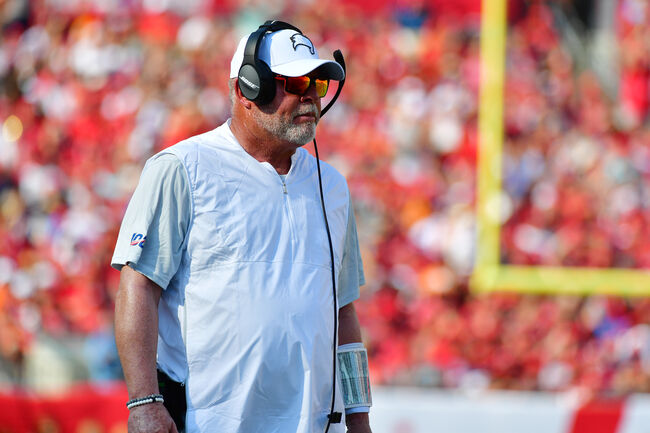 The Bucs went toe-to-toe with the Seattle Seahawks at CenturyLink Field in a shootout of a game that ended in overtime. Both offenses caught fire with big games from Mike Evans and Tyler Lockett respectively, with the Seahawks coming out on top 40-34.
Tampa Bay had Carlton Davis, Anthony Nelson, and Carl Nassib all leave the game with injury, forcing the Bucs to have six rookies playing on defense at one point. But despite a fourth straight loss, Bruce Arians was rather upbeat after the game, stating how proud he was of his team's effort against a tough opponent, particularly from the rookies.
Here is a full transcript of Arians' press conference after the Bucs game.
Opening Statement
"Tough one, I'm not used to losing here. Really, really proud of our guys. At one time we had six rookies on defense and we were fighting our asses off. This was an NFL game for some of them, they got broken in pretty good. Offensively, I don't think we could have played much better, couple of third downs, maybe. I thought our kicking game was solid, that field goal before the half, I knew it was going to be huge. In these games up here they always are, every point counts, so those three points, I thought it was a hell of a drive with 40 seconds to get to field goal range and I was counting on Matt to make that one. Really, really proud of our guys." Photo Courtesy Of Getty Images

Pewter Report
Want to know more about Pewter Report? Get their official bio, social pages & articles on 620 WDAE!