Tampa Bay Buccaneers' Arians: "I'm Trying To Win Every Damn Game We Play"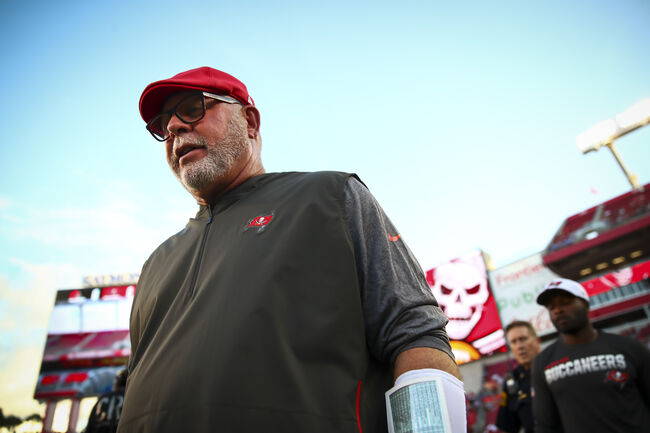 Tampa Bay lost a 27-23 matchup against the Tennessee Titans on Sunday, moving their losing streak to three games and their record to 2-5 through eight weeks. The Bucs missed multiple opportunities to put up six points, despite being inside the Tennessee five-yard line and put their defense out to defend extremely short fields, leading to 14 points for the Titans, off of turnovers.
Head coach Bruce Arians spoke to the media following the game, here is the full transcript.
(Opening statement)
"Obviously a very disappointing loss, the way we lost the game. To have a fumble, pick it up and run for a touchdown and have an inadvertent whistle. It's always tough. Like I said, the inadvertent whistle was a huge, huge play. We pick up a fumble and run it for a touchdown to win the game and it's called, it's not good. Everybody's going to want to say, 'OK, Jameis threw interceptions.' Jameis didn't throw one damn interception that was his fault, his receivers let him down today. Guys stopped on routes that were supposed to be going down the middle. The last play was supposed to go down the middle, it should have been a big play. He played his tail off. You can write what you want but not one of those interceptions were his fault and it's a damn shame. We wasted some opportunities. The turnovers early in the game, we fought back. Anything that happens in the first quarter you can overcome, we overcame it. The big drive, two interceptions that were called back. It's frustrating." Photo Courtesy Of Getty Images

Pewter Report
Want to know more about Pewter Report? Get their official bio, social pages & articles on 620 WDAE!