Koetter Says Backups And Practice Squad Players Keyed Bucs Win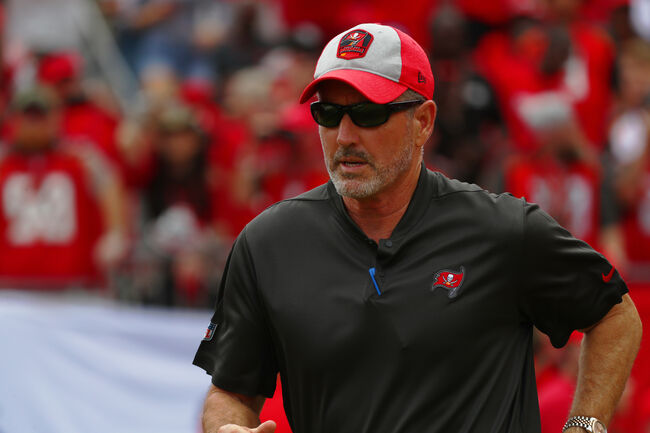 Home games have treated the Bucs well the last few weeks as they just won their second game in a row, both on home turf. Aided in part by four sacks and four interceptions, with three of those coming from Andrew Adams, the Bucs improved to 5-7 on the season and defeated a division rival while doing so. Following the 24-17 win over the Carolina Panthers, head coach Dirk Koetter discussed the game.
Before Koetter answered questions, he gave a quick shout out to the Highland Rams, a team from the Ponticello, Idaho area where Koetter grew up. Koetter also led them to a state championship as their head coach in 1984.
"I don't know if you guys are aware, but we have six representatives of the 1984 Highland Rams state championship football team here today, and their all 52 years old, man, how old does that make me? That is so awesome that those guys could be here today, I haven't seen those guys in over like 30 years, so very cool that they could be here today and bring us good luck."
"They know a whole different side of me, the good side, the side you guys don't ever see." Photo Courtesy Of Getty Images

Pewter Report
Want to know more about Pewter Report? Get their official bio, social pages & articles on 620 WDAE!