Most Impressive: Tampa Bay Buccaneers vs NY Giants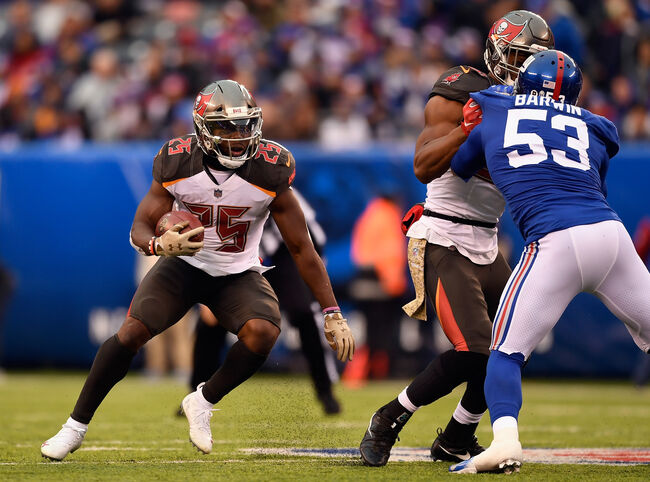 Another 500-yard-plus offensive performance by the Buccaneers offense was wasted by terrible decisions, turnovers and an inability to make a crucial stop when the Bucs were on the comeback trail in the second half. Tampa Bay fell to 3-7 after a 38-35 loss at New York on Sunday.
Below is PewterReport.com's list of Sunday's most impressive Buccaneers. Take a look and see if you agree and add your thoughts in the comment section.
QB Jameis Winston
Who knows if things are different had Jameis Winston gotten the start instead of Ryan Fitzpatrick on Sunday at New york. Maybe Winston struggles out of the gate as well. We will never know, but if Dirk Koetter goes with Fitzpatrick again next week, I would hope ownership steps in.
There is no reason to see Fitzpatrick start again this season unless Winston suffers an injury. You are all but out of the playoff race and now it is time to see what Winston can do over the final six games. This organization, whether it is Koetter coaching or not next season, needs to see Winston play as they have 20.9 million reasons to see how he performs to close out the season.
Winston wasn't perfect on Sunday, but he did come in and lead the team to four touchdowns and gave them a chance to stage a miraculous comeback had the defense decided to participate. Winston completed 12-of-16 for 199 yards with two touchdowns and a meaningless late-second heave interception.
Has Winston learned anything from his benching? It is hard to say after just under two quarters of action, but if he can duplicate those numbers next week over four quarters against the 49ers then Tampa Bay will at least have a shot to win. Photo Courtesy Of Getty Images

Pewter Report
Want to know more about Pewter Report? Get their official bio, social pages & articles on 620 WDAE!