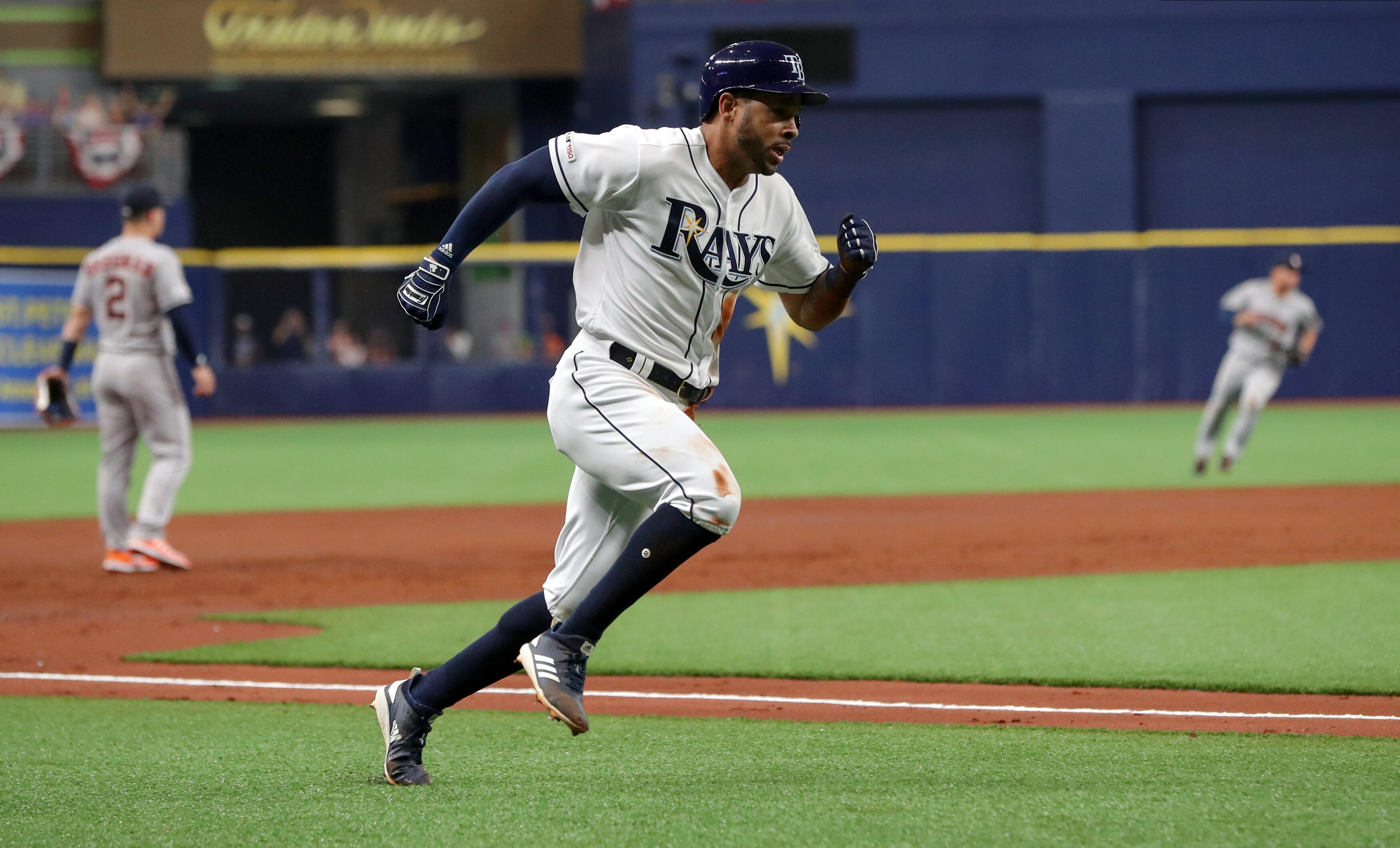 Tommy Pham rounds third base on his way to score on a single by Ji-Man Choi in the third inning against the Houston Astros at Tropicana Field on March 29, 2019 (Photo by Mike Carlson/Getty Images)
ST. PETERSBURG (WDAE) -- We aren't sure whether Rays manager Kevin Cash will win the American League Manager of the Year award tonight, but one Rays player certainly feels like the Tampa Bay skipper has earned the accolade.
Outfielder Tommy Pham joined Matt Vasgersian and Harold Reynolds on MLB Network's Hot Stove Tuesday morning and made the case for his manager to come out atop the voting.
"He truly deserves the award," Pham said. "A lot of people can't even name five guys on our team, which I think is unbelievable, but Cash did it for us. He led us, he believed in us as a unit and we got the job done."
Pham also pointed out that while New York Yankees manager Aaron Boone also had to deal with a number of major injuries to his team, Cash did so while also having to worry about having the lowest payroll in the game.
Listen to Tommy's comments below!