Tampa Bay Buccaneers' Arians: "We're Coming Into Stadiums Expecting To Win"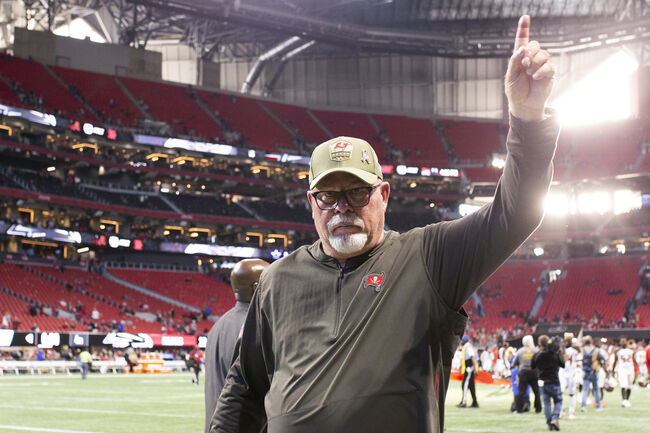 Don't look now, but the Tampa Bay Buccaneers have won three out of their last four games. At 5-7, the Bucs opened up the month of December with a ton of momentum and expectations higher than they've been all season after the team's 28-11 win over the Jaguars in Jacksonville. Following the game, Bucs head coach Bruce Arians said this is the kind of performance they have come to expect.
Here is the full Q&A from Arians after the game.
(Opening Statement)
"I am really, really pleased. I thought the defensive effort was outstanding. [The Jaguars] got a little momentum when they put Gardner [Minshew II] in there but we were able to have that great goal-line stand that kind of put it to bed. Offensively, we had a great start. We moved the ball pretty well in the second half, we just couldn't score any points once we got to the fourth-and-five. Hindsight, I might have tried a long field goal there but didn't want to give them the ball that far back. But overall, pleased with the effort and finally got two (wins) in a row." Photo Courtesy Of Getty Images