2-Point Conversion: White, Buccaneers Defense Comes Up Big In Win Over Jags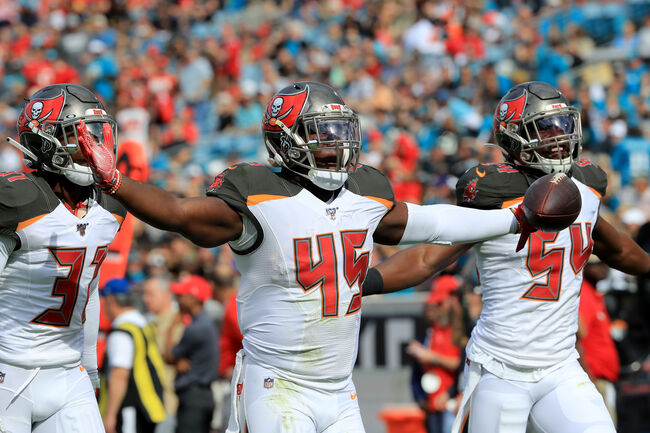 It's time for PewterReport.com's 2-Point Conversion post-game column, which features two statements, two questions and two predictions based on the latest Bucs game. For the second straight week, Tampa Bay's defense was the key to a 28-11 victory for the Bucs as the team recorded back-to-back for the first time this season. Bucs rookie inside linebacker Devin White had an interception and a scoop-and-score as Tampa Bay built a 25-0 halftime lead and never looked back as the team improved to 5-7.
2 BIG STATEMENTS
STATEMENT 1: White Continues To Break Out For Bucs
It was day of firsts for Bucs rookie inside linebacker Devin White as he led his team to a 28-11 victory over the Jaguars in Jacksonville to help Tampa Bay win back-to-back games for the first time this season.
A week after White recorded the first two full sacks of his career against Atlanta, White notched his first career interception when he picked off Nick Foles on the Jaguars' first drive in Jacksonville on Sunday. That interception led to an eight-play, 69-yard Bucs' touchdown drive that was capped off by a 15-yard touchdown run by Peyton Barber to give Tampa Bay an early 7-0 lead in the first quarter. Photo Courtesy Of Getty Images