Tampa Bay Buccaneers HC Bruce Arians: "We Became The Bucs Today"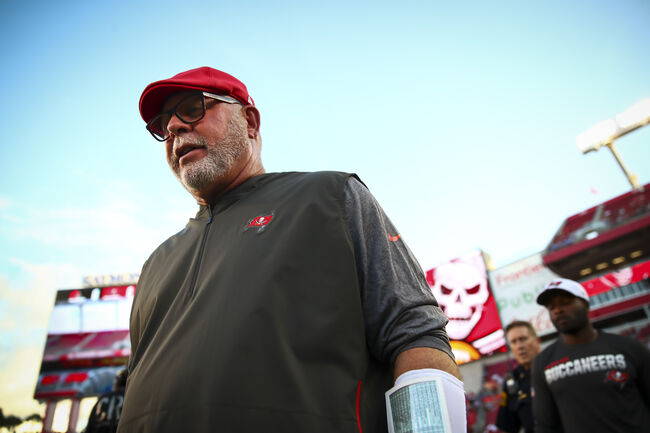 After making roster cuts over Labor Day weekend to set the Bucs from 90 players to a 53-man team, Tampa Bay held their first regular season practice on Tuesday as they prepare to play the 49ers on Sunday.
Since it was the first practice with a full roster and practice squad, coach Bruce Arians told his players in a message that Tuesday signified the first day of this team truly becoming the Bucs, which he later revealed to the media after practice. Here is a full transcription of Arians' press conference.
On having two opponents in the first week with the 49ers and Panthers, and what the key to success is for that
"You don't, you prepare for one. The coaches prepare for two, the players, we did some things I the last few weeks that were Carolina type things to practice against, but we just wanted to get through training camp and find our best 53. We'll take next week as it comes. The coaches will do double duty, and have a game plan set on the board when we leave Saturday so that we can practice on Monday, but the players, I don't even want them thinking about Carolina. We got a big game this week with a very, very high quality opponent, and week two, it's just Thursday night, it could be the 10th week, it's no different." Photo Courtesy Of Getty Images