Most Disappointing: Tampa Bay Buccaneers AT NY Giants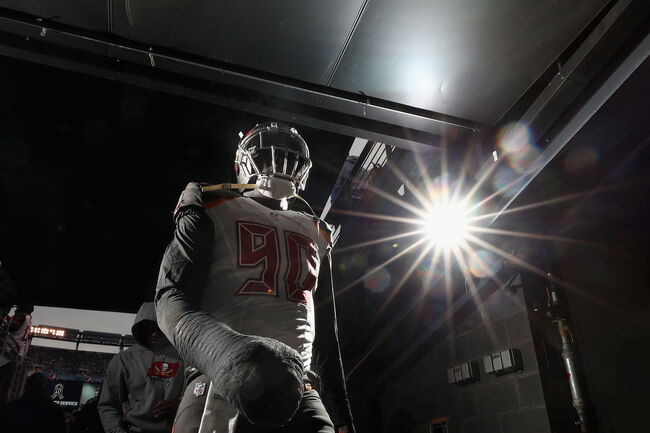 Another 500-yard-plus offensive performance by the Buccaneers offense was wasted by terrible decisions, turnovers and an inability to make a crucial stop when the Bucs were on the comeback trail in the second half. Tampa Bay fell to 3-7 after a 38-35 loss at New York on Sunday.
Below is PewterReport.com's list of Sunday's most disappointing Buccaneers. Take a look and see if you agree and add your thoughts in the comment section.
QB Ryan Fitzpatrick
Whatever magic Dirk Koetter was hoping Ryan Fitzpatrick might have left, has obviously leaked out of the potion bottle. It started bad when Fitzpatrick decided to sneak behind Caleb Benenoch, the Bucs' worst offensive lineman, in the first quarter inside the Giants' 10-yard line, and that was followed up by three interceptions, including a pick-six and two drive-killers on the Giants' side of the field – one of which he floated in the end zone for DeSean Jackson. It was just an awful decision. Almost as bad as Koetter thinking a journeyman quarterback was good enough to lead the Bucs on a seven-game run and into the playoffs. There is a reason that Fitzpatrick has played for seven different teams, and he spent Sunday showing us why. Photo Courtesy Of Getty Images