Andrei Vasilevskiy To Miss 4-6 Weeks With Fractured Foot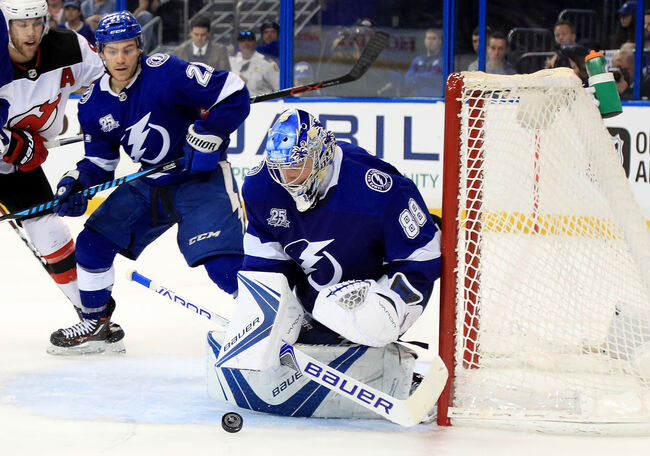 (Via Tampa Bay Lightning Communications) - The Tampa Bay Lightning learned officially what had been feared for a couple days: Andrei Vasilevskiy will miss a sizable portion of the season. The team announced today Vasilevskiy will be sidelined four to six weeks with a fractured left foot.
The injury occurred during a practice session Wednesday in Pittsburgh prior to the Bolts' 4-3 win Thursday in the Steel City. Vasilevskiy did not play against the Penguins, instead returning to Tampa to be re-evaluated by team medical staff, where the extent of his injury was learned.
At the time of his injury, Vasilevskiy was tied for the NHL lead for wins this season (9). In 13 starts in 2018-19, Vasilevskiy is 9-3-1 with a 2.30 goals-against average and a .927 save percentage. He's allowed two or less goals in nine of his 13 starts.
A four to six week timeline could see Vasilevskiy return as early as December 13 when the Lightning host the Toronto Maple Leafs or as late as December 27 when the Philadelphia Flyers come to Tampa.
Photo Courtesy Of Getty Images