Most Disappointing: Tampa Bay Buccaneers vs Panthers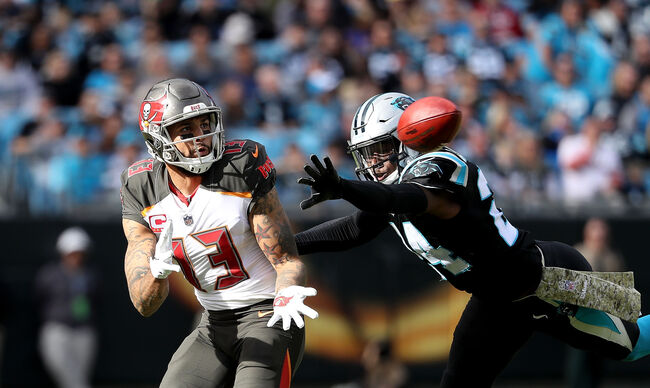 It got ugly quickly as the Panthers jumped out to a 35-7 lead in the first half, then as usual, the Buccaneers were able to make a game of it before fading down the stretch. Once again the defense failed to record a takeaway, and committed two on offense in Tampa Bay's 42-28 loss that drops the Bucs to 3-5 on the season and 1-2 in the NFC South.
Here is PewterReport.com's Most Disappointing Buccaneers from Sunday's loss.
WR Mike Evans
Evans had a chance to make a statement on the first play of the game but dropped a long pass along the sideline. Tampa Bay wound up going three-and-out and so began an awful afternoon. Evans also had a drop in the second half on third down that would have moved the sticks. That set up a fourth down where the Bucs attempted a fake punt that was unsuccessful and the Panthers took over deep in Tampa Bay territory and added another score. Evans didn't catch a pass in his first six targets and finished the day with just one reception for 16 yards as he was blanketed all day by Panthers third-year cornerback James Bradberry. Photo Courtesy Of Getty Images