2-Point Conversion: Carolina Panthers' Misdirection Killed Young Bucs D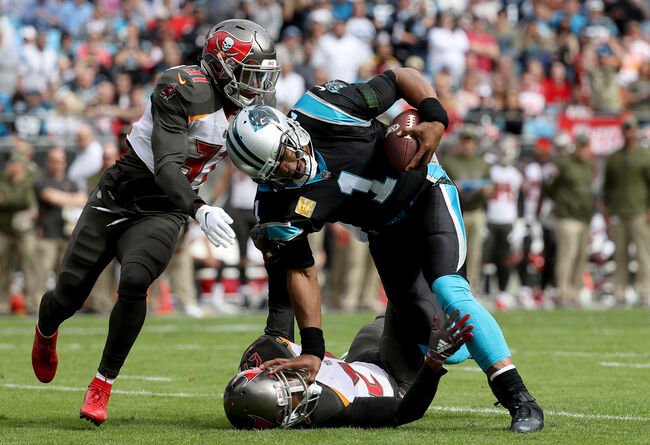 It's time for PewterReport.com's 2-Point Conversion post-game column, which features two statements, two questions and two predictions based on the latest Bucs game. Tampa Bay fell behind 35-7 in the first half before rallying in the second half in Carolina. But great play by the Panthers offense and defense was too much to overcome as the Bucs fell to 3-4 after a 42-28 loss to their NFC South division rivals.
2 BIG STATEMENTS
STATEMENT 1: Panthers' Misdirection Killed Young Bucs Defense
The Panthers took advantage of the Buccaneers' young and inexperienced secondary with a bunch of misdirection plays – many of them for huge gains or touchdowns on Sunday. Those misdirection plays helped Carolina race out to a 35-7 lead in the first half. The hapless Bucs defense didn't know if the Panthers were coming or going on more than a few plays.
Carolina offensive coordinator Norv Turner used speedy weapons like receivers Curtis Samuel and D.J. Moore, and running back Christian McCaffrey to befuddle the Bucs defenders on end arounds, reverses and double reverses. In the first half, Moore had 32 yards on an end around, followed by a 32-yard reception by McCaffrey, who hurdled Carlton Davis, on a double screen pass to set up Carolina's second touchdown. Samuel scored on a 33-yard end around leaving several Bucs defenders in his wake with poor tackling attempts, and also had a 16-yard touchdown catch. Photo Courtesy Of Getty Images