Tampa Bay Buccaneers Host Donation Drive For Hurricane Michael Relief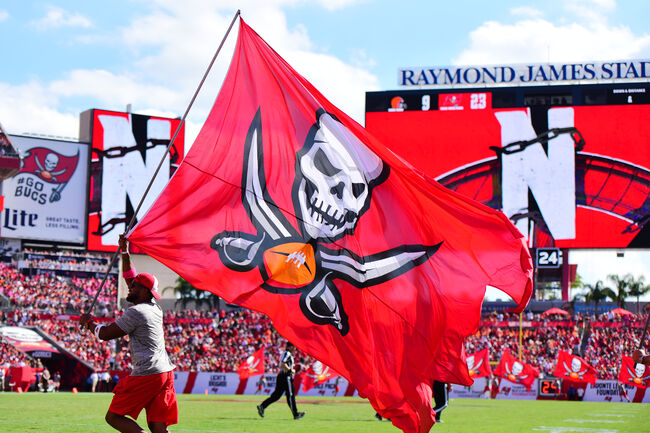 (via Tampa Bay Buccaneers Communications) - On Tuesday, October 30, a donation drive for Hurricane Michael relief supplies will take place from 12 - 7pm at Raymond James Stadium in Publix Lot 14 located at 4201 N. Himes Ave. Those dropping off donations should enter off of Himes Ave. The most pressing needs for hurricane survivors are non-perishable foods, baby items (diapers, wipes, formula, etc.), personal hygiene items, tarps, work gloves, and school supplies. Current and former Buccaneers players will be on site throughout the day to receive donations and greet donors as they drop off supplies. Donors will receive one Bucs flag per car in appreciation for their donation.
XPO Logistics is donating the use of two 28-foot trailers and a driver to transport collected supplies to the state's Emergency Management Services donation hub in Tallahassee. From there, supplies will be sent as needed to several distribution points in and around Bay County, coordinated by Military Home Base. The Tampa Bay Buccaneers, Jackson in Action 83 Foundation, Derrick Brooks Charities, and Military Home Base are providing logistics support and volunteers for the donation drive. Anyone wishing to make a tax-deductible monetary donation may do so by visiting www.db55.org, clicking the donation link, and entering "hurricane relief" in the notes section of PayPal.
620 WDAE WILL BE BROADCASTING LIVE FROM THE RELIEF DRIVE TUESDAY FROM 12PM-3PM. PLEASE COME OUT TO SUPPORT
Photo Courtesy Of Getty Images