PR Roundtable: What Do You Want To See From Duffner's Defense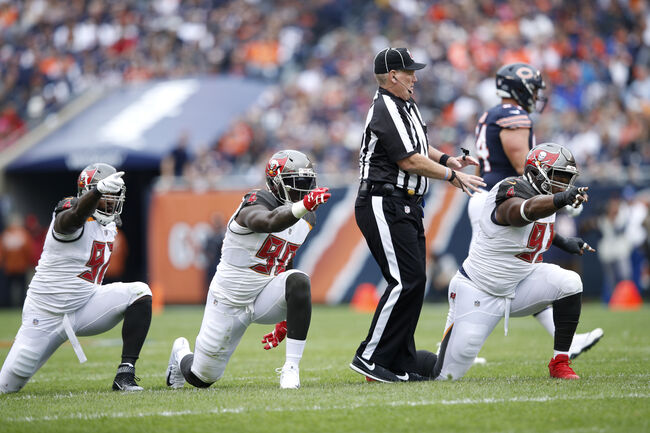 The PewterReport.com Roundtable features the opinions of the PR staff as it tackles a different Bucs topic each week.
This week's topic: What do you want to see from Duffner's Bucs defense?
Scott Reynolds: More Exotic Looks On DOne of my biggest gripes of Mike Smith calling the defensive plays was the lack of exotic looks. For whatever reason, the Bucs have been pretty basic in terms of their four-man fronts this year. Perhaps it's been overconfidence in having new defensive ends Jason Pierre-Paul and Vinny Curry playing alongside six-time Pro Bowl defensive tackle Gerald McCoy. Perhaps it was Smith's lack of imagination when it came to designing blitzes. Whatever it was, the Bucs' blitzes were predictable and easily picked up.
But when the Bucs showed an exotic look against Chicago with Curry and McCoy with their hands in the dirt – McCoy playing nose tackle – and Pierre-Paul and defensive end Carl Nassib standing up – Nassib threatening the "A" gap like a linebacker – that look confused the Bears and JPP wound up with a sack. It was the only sack the Bucs would get against the Bears and they never showed that look again in the game despite it working so well.
Smith showed a very similar look with the same personnel and a slight modification at Atlanta, and guess what happened? Pierre-Paul got another sack – the Bucs' lone sack versus the Falcons. And Smith didn't show it again the rest of the game for some reason. What happened to the old football adage "If it works, keep doing it until they stop you?" Photo Courtesy of Getty Images