2-Point Conversion: Mike Smith's Buccaneers Defense Is Absolute Garbage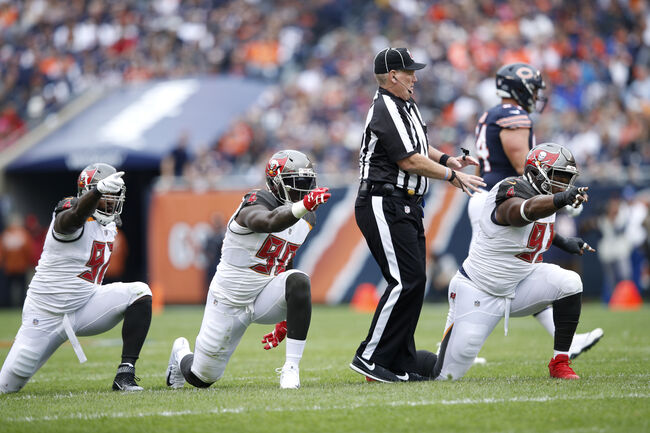 It's time for PewterReport.com's 2-Point Conversion post-game column, which features two statements, two questions and two predictions based on the latest Bucs game. The Bucs got eaten alive by the Monsters of the Midway as Mitchell Trubisky, Doug Gabriel, Tarek Cohen and Khalil Mack had their way with Tampa Bay in a 48-10 beat-down that sends the Bucs into a bye week with a 2-2 record and back-to-back losses.
2 BIG STATEMENTS
STATEMENT 1: Smith's Bucs Defense Is Absolute GarbageI've covered the Buccaneers for over two decades and I've never seen a defense that was absolute garbage. Until now.
I've seen some really bad defensive performances before. Jon Gruden's Oakland Raiders destroyed the Bucs, 45-0, in 1999. But that game was an aberration as the '99 defense was one of the best ever in Tampa Bay.
I remember the Bucs giving up 38 points in a 38-23 loss at Carolina on Monday Night Football, and then surrendering 34 to San Diego in a 41-24 debacle two weeks later that helped cost Gruden his job in 2008. Photo Courtesy of Getty Images