Tampa Bay Lightning Earn First Win Of Preseason 5-1 Over Nashville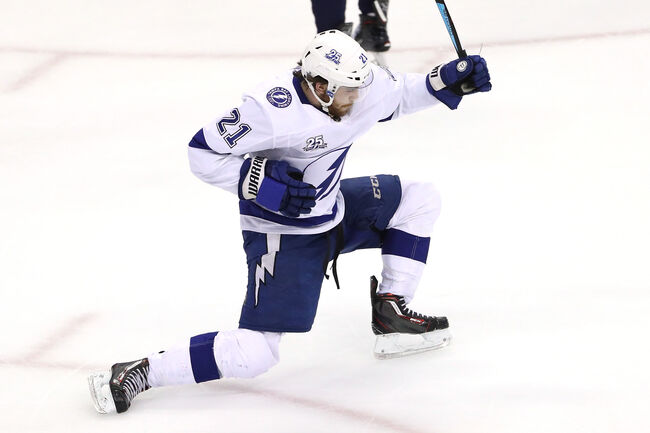 An early three goal offensive attack was enough for the Tampa Bay Lightning to earn their first win of the pre-season as the Bolts defeated the Nashville Predators 5-1 on Friday night in Nashville. The Bolts came out firing for the first time this pre-season as the offense found its rhythm early against Nashville goaltender Pekka Rinne who allowed four goals on 18 shots on goal by the Bolts.
Adam Erne got things going for Tampa Bay with a pair of goals less than two minutes apart from each other as the Lightning achieved their first lead over a team this pre-season after dropping the first two games of the pre-season to Carolina earlier this week.
The Bolts added a third goal in the first period just 18 seconds following Erne's second tally of the night as Boris Katchouk netted his second goal of the pre-season.
The Lightning took a 3-0 lead over the home town Predators into the second period where Nashville cut into the Tampa Bay lead with the two-man advantage as Roman Josi slapped home a goal for the Preds off a feed from P.K. Subban & Philip Forsberg.
The two goal lead would not last long however in the second as the Lightning scored their first shorthanded goal of the pre-season as Andy Andreoff scored less than a minute later to regain the Bolts three goal advantage at 4-1.
Dominik Masin added an empty net goal for Tampa Bay as the Bolts secured their first win of the pre-season.
The Tampa Bay power play struggles continued as the Bolts failed to score on five chances with the man advantage, but the penalty kill worked well as Nashville only scored once in six man advantages. Louis Domingue with a stellar outing saving 38 of 39 shots on goal.
The same two teams will do battle on Saturday night at Amalie Arena.
Photo Courtesy Of Getty Images